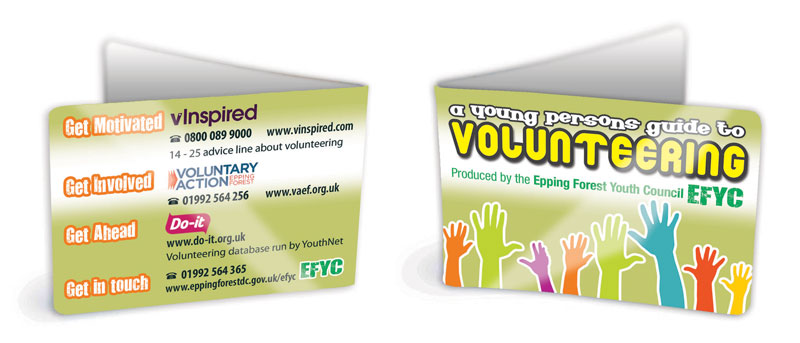 Project Info
Client
EFYC - Epping Forest District Council
Project Description
Making young people aware of the options available for volunteering was the brief for this project for Epping Forest Youth Council. Colourful graphics were designed to work alongside the practicalities of a travel or 'Oyster' card holder which would keep the message front centre but also offer a practical use as well.
We also created a TFL tube style map which represented each youth organisation in the district designed to fold down and be kept in one of the compartments of the Oyster card wallet.
The initiative was very successful with three reprints to date including the sourcing and printing of the Oyster card wallets.